Reading for pleasure is such a rewarding exercise but sometimes it can really feel like… exercise. It can be hard to contemplate, particularly when you've got shit you have to read for work or your studies. Plus, with so many great film and TV adaptations of popular novels, the temptation to watch them on Netflix or Stan is Intense.
Cancel that thought. The book is always better than the movie: don't play yourself. Being mindful and getting into that discipline of reading a real book (I mean, go ahead and read on a Kindle or something, but you can't beat the feel, the look, the smell of real words on paper IMO) is super good for your mental health, as well as just a fun as hell thing to do.
With that in mind, your besties at Syrup have the scoop on some great reads to add to your list for 2020.
Navigating the Stars by Maria V. Snyder
New York Times bestselling author Maria V. Snyder is one of the best fiction writers out there rn. She's well known for her Chronicles of Ixia fantasies including the Study series, but also for her finely crafted sci-fi writing, too.
Navigating the Stars is the first in an ongoing sci-fi series that's worth your time—think Interstellar meets Firefly. Alien archeologists stumble across intrigue and danger as they explore the cosmos. Its sequel, Chasing the Shadows, came out in December last year, and book #3 is due to release December this year—so there's no better time to get on board.
White Teeth by Zadie Smith
A thoroughly engaging novel that mixes hysterical realism with touching historical notes and commentary on the multicultural realities of modern London, White Teeth is an emotional, rollicking ride from end to end.Centered around the friendship of two WWII veterans—one Anglo, one Desi—and the tribulations of their families, White Teeth is equal parts hilarious, absurd and brimming with pathos.
It's earned a spot on The Guardian, BBC and Time magazine's 100 best books lists, and I cannot recommend it more highly. Grab a copy!
You Too? edited by Janet Gurtler
A series of essays reflecting on and inspired by the #MeToo movement, collated by acclaimed author Janet Gurtler, You Too? is a must-read for anyone trying to understand this crucial social justice movement.
Each essay brings something new and different to the table, demonstrating and exploring a wide variety of experiences and perspectives. You Too? is a reminder that everyone has a voice worthy of being heard, as well as a powerful reminder that #MeToo hasn't lost any relevance since its creation in 2006 or its viral explosion in 2017.
The Dead Hand by David E. Hoffman
Winner of the 2010 Pulitzer Prize for General Non-Fiction and written by Washington Post contributing editor David E. Hoffman, The Dead Hand is a horrifying history of the Cold War arms race and how many times we've been close to being utterly obliterated.
It's like Dr Strangelove except that everything in The Dead Hand was and is real. Without giving anything away, the eponymous Dead Hand—a Soviet last-ditch automatic nuclear weapons control system—is bloody scary. Hoffman's meticulous research and engaging writing make The Dead Hand hard to put down.
The Beastie Boys Book by Michael Diamond & Adam Horovitz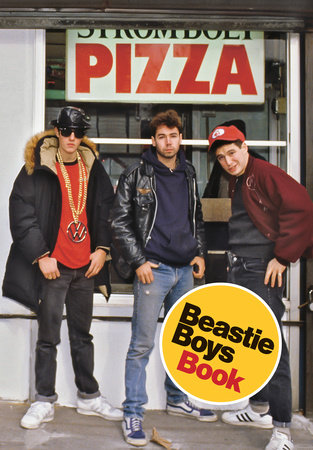 Written by the two surviving members of the crew, Michael "Mike D" Diamond and Adam "Ad-Rock" Horovitz, The Beastie Boys Book is a heartfelt and gritty history of '80s New York, the highs and lows of a music career, and a tender eulogy to the recently passed Adam "MCA" Yauch, accompanied by never-before-seen photos and deets.
Whether you're a music fan or not, this story behind one of the most iconic musical trios of all time is engrossing. Diamond and Horovitz are amazing storytellers, and following the Beastie Boy's evolution from hardcore punk scrappers to hip-hop legends is a hell of a ride.
Disappearing Earth by Julia Phillips
I've always found Russia to be a particularly interesting setting for novels. Something about the enormousness of the country; the oblique nature of Russian culture; this vast unexplored world that we in the West have little conception of…The Kamchatka Peninsula ramps that up to eleven—the most isolated part of an often isolated country, it's the perfect setting for Julia Phillips' collection of short stories that is Disappearing Earth.
Two young girls disappear from a small town—abducted. Disappearing Earth explores the tender and complex ways the denizens of this pocket of humanity deal with the shocking crime. Family, community, culture and nationality all conflict in Phillips' debut novel.
Angel Mage by Garth Nix
Garth Nix is one of Australia's best-known fantasy writers, responsible for The Old Kingdom, The Seventh Tower and The Keys To The Kingdom series. He also has an amazing name for a fantasy writer (yes, that's his actual name lol, not a pseudonym).
Angel Mage is set in an alternate seventeenth century where angels can be summoned (and controlled) by skilled mages. Magic mingles with gunpowder and swords in this classic ensemble adventure. Nix's worldbuilding is meticulous and unmatched—if you love fantasy, you'll love Angel Mage.
JPod by Douglas Coupland
JPod is a really weird read because it's almost so bad it's good, in the same way that the films The Room or Plan 9 From Outer Space are. Not that it's a bad book by any means. It's more that your enjoyment of it is far more likely to be semi-ironic or meta than in complete earnest.
JPod follows a number of quirky, bitter programmers navigating the bureaucratic hell of a video game developer's middle management. Written in 2006, its observations about the toxicity of the IT industry are still relevant (and hilarious)… but it's also hilariously dated in its use of tropes.
The author self-inserts himself into the narrative. There's pages just dedicated to "xd random" streams of consciousness. The plot smacks along at a breakneck pace. It's all things that writers and readers have been conditioned to avoid, yet somehow JPod makes it charming; makes it work. It's hard to describe—give it a read, and give the maths major in your life a hug.
The Lying Life of Adults by Elena Ferrante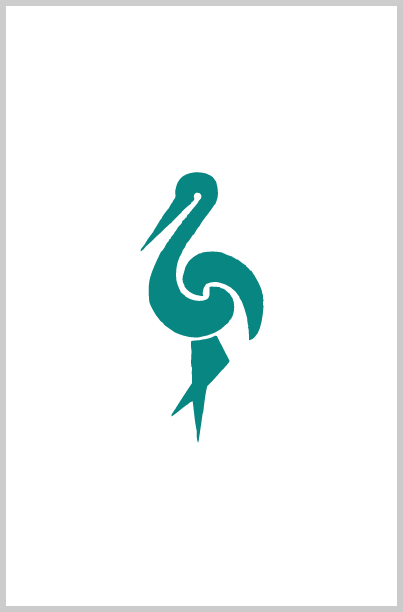 Elena Ferrante is one of the most famous Italian novelists of the 21st century. The famously reclusive author is an icon in Italy like George R.R. Martin is in the U.S., and Ferrante's books have been translated and enjoyed the world over.
The Lying Life of Adults paints a beautiful and meticulous portrait of 1990s Naples and the stark polarisation between Neapolitan high and low society. Ferrante's brutally honest, understated writing style is beautiful and bittersweet. It's hard to put The Lying Life of Adults down. It'll be out later this year.
City of God by Paulo Lins
You know how we said the book is always better than the movie? The same's true for City of God, which is high praise—this 1997 book was adapted into a 2002 movie which remains one of the best pieces of Brazilian cinema ever made.
A semi-autobiographical account of the realities of the rough favela (slums) of the same name, City of God explores how a neighbourhood originally constructed by the Brazilian government to try and suburbanise Rio de Janeiro became a hotbed for gang crime and the drug trade, and follows one boy's struggle to escape the violence and make an honest living for himself.
Gritty, vivid and darkly humorous, City of God is a must-read. Smash through the book and then binge the film as both are fantastic.
Lead image by caragale via Medium.